One of my largest projects at Kingston University was publishing the book Broadway to Brazil, an illustrated companion book to its namesake podcast by Jarek Zaba and Dominic Bliss, about the amateur English football club the Corinthian-Casuals. I worked on this project with three fellow Kingston Publishing students: Klara Armstrong, Santhini Koshy, and Alexane Rondolat. My role was to help design the book's cover and interior. I also managed the meticulous organisation of the project's digital files, including the images, captions, and the numerous iterations of InDesign and PDF files as the project evolved.
This project was my first experience working as a designer for a real-world publication. Getting the opportunity to work with authors and collaborate on such a unique project gave me many insights into the design process, and the publishing process overall. My module lecturer Emma Tait, who oversaw our work on this book, has said it was the most complex student project ever undertaken for the module, due to its use of images and captions, its elaborate page layouts, and its unusual nature as a podcast transcript. After working tirelessly on this book from January to May 2020, it was officially published by Kingston University Press and is now available for purchase via Amazon.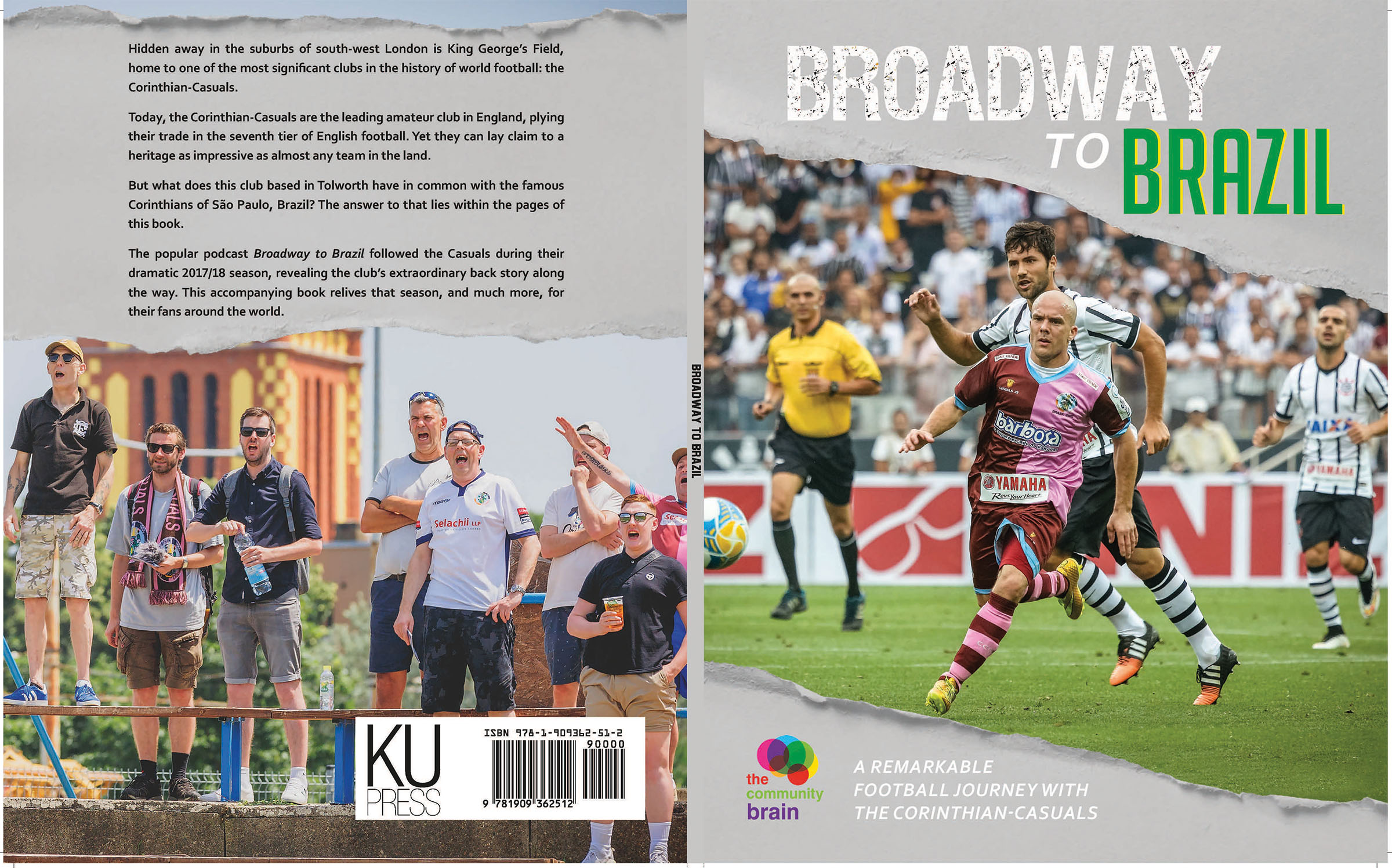 I was assigned this project for one of my publishing modules at Kingston University in the spring of 2020. I and my fellow team members worked with our authors Jarek Zaba, Dominic Bliss, and others at The Community Brain to publish a book version of the Broadway to Brazil podcast, which you can listen to here.
I worked with Santhini, who is also a talented designer, to create both the cover and interior, initially developing three samples reflecting different design directions, and then working closely with our authors to choose one to run with. Our authors gave us a great level of creative freedom, allowing us to experiment with bold and unconventional ideas.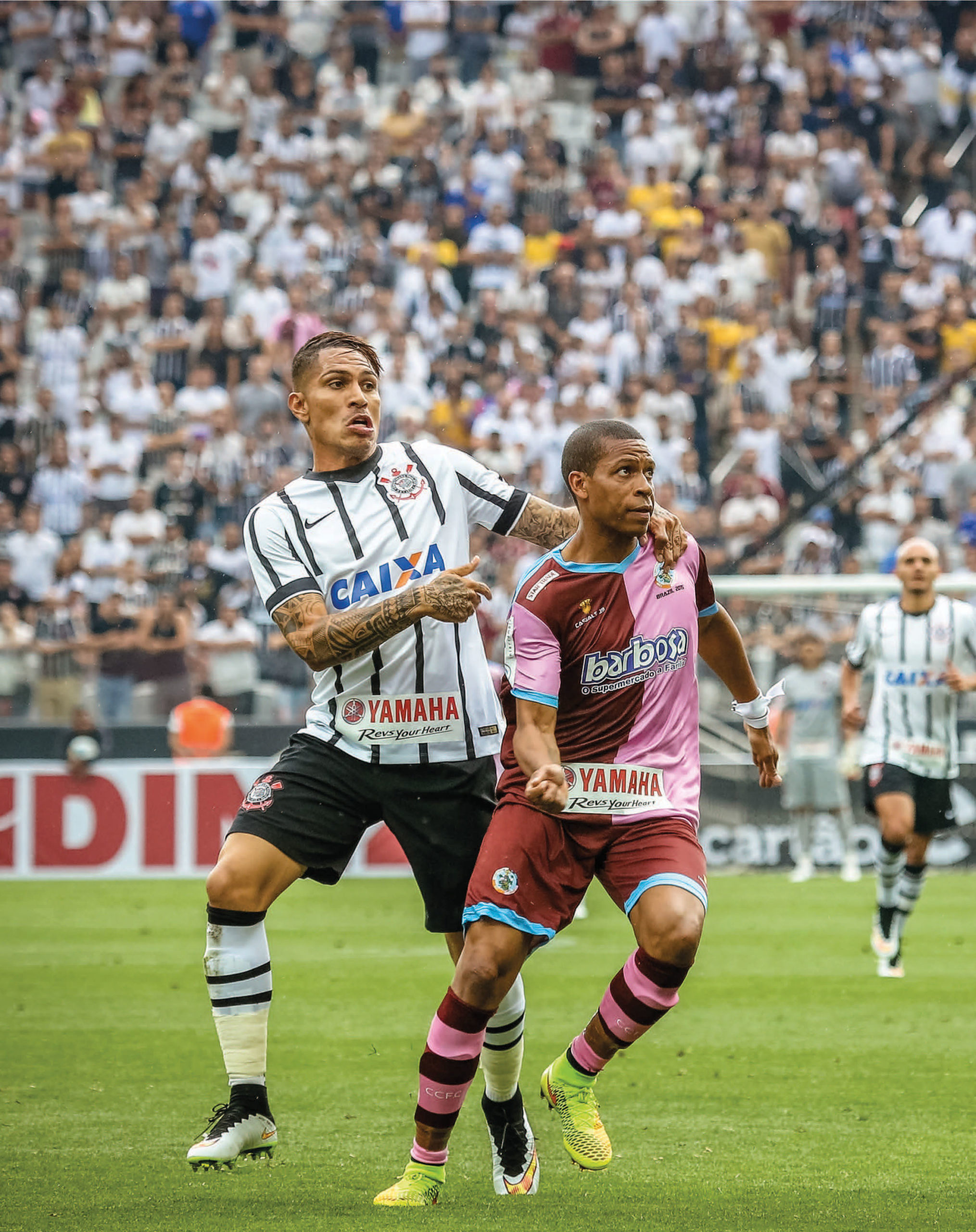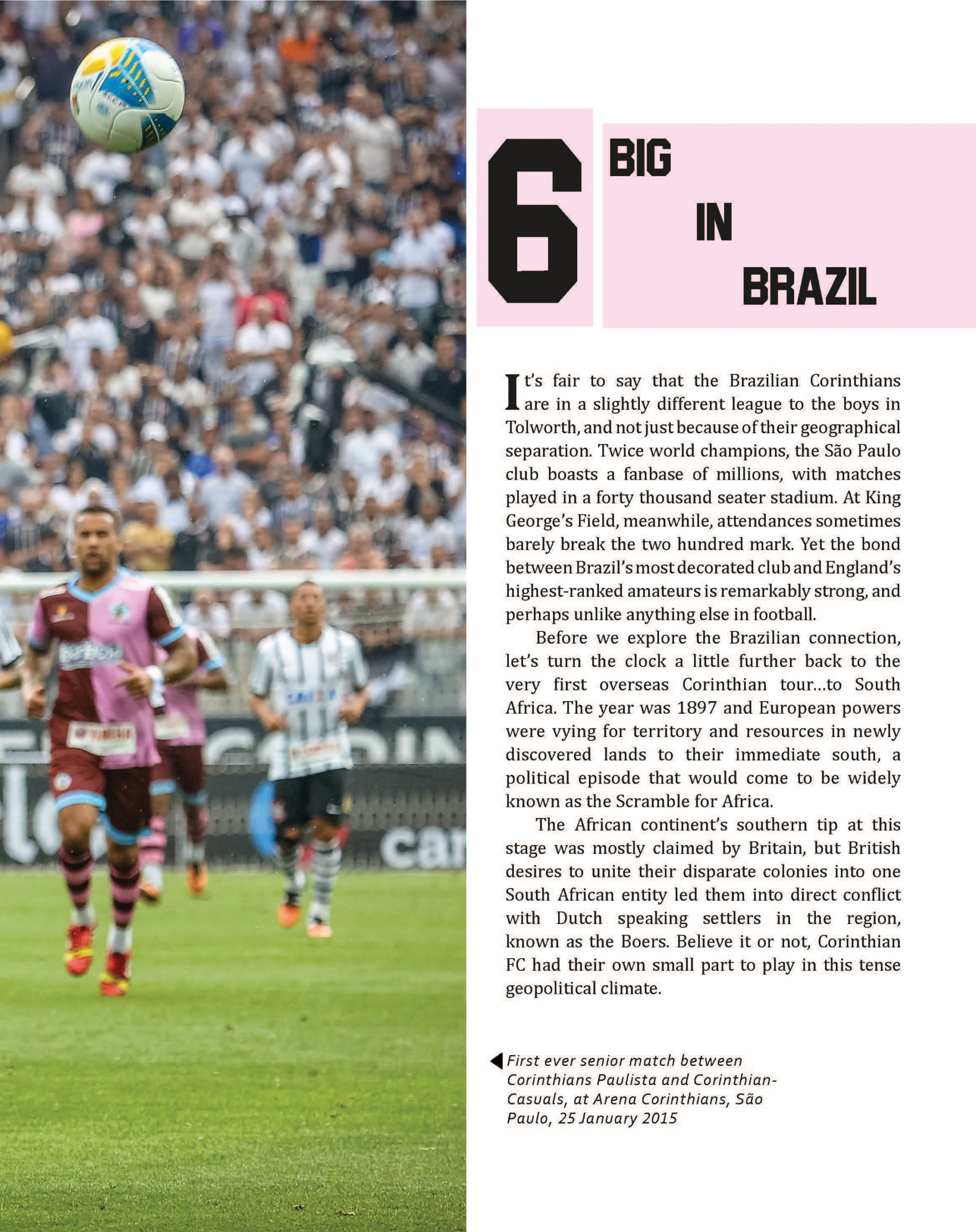 We developed chapter-opener spreads that were each dominated by one large, dynamic photo. We also developed several different spread layouts for the body of the work to rotate through, giving variant presentations of the text and the images. For much of the ornamentation, we chose a light pink accent colour — one of the team colours of the Corinthian-Causals. And because the body text is presented as a transcript of the podcast, we used different colours to signify the different speakers, leading to a vibrant and unusual work.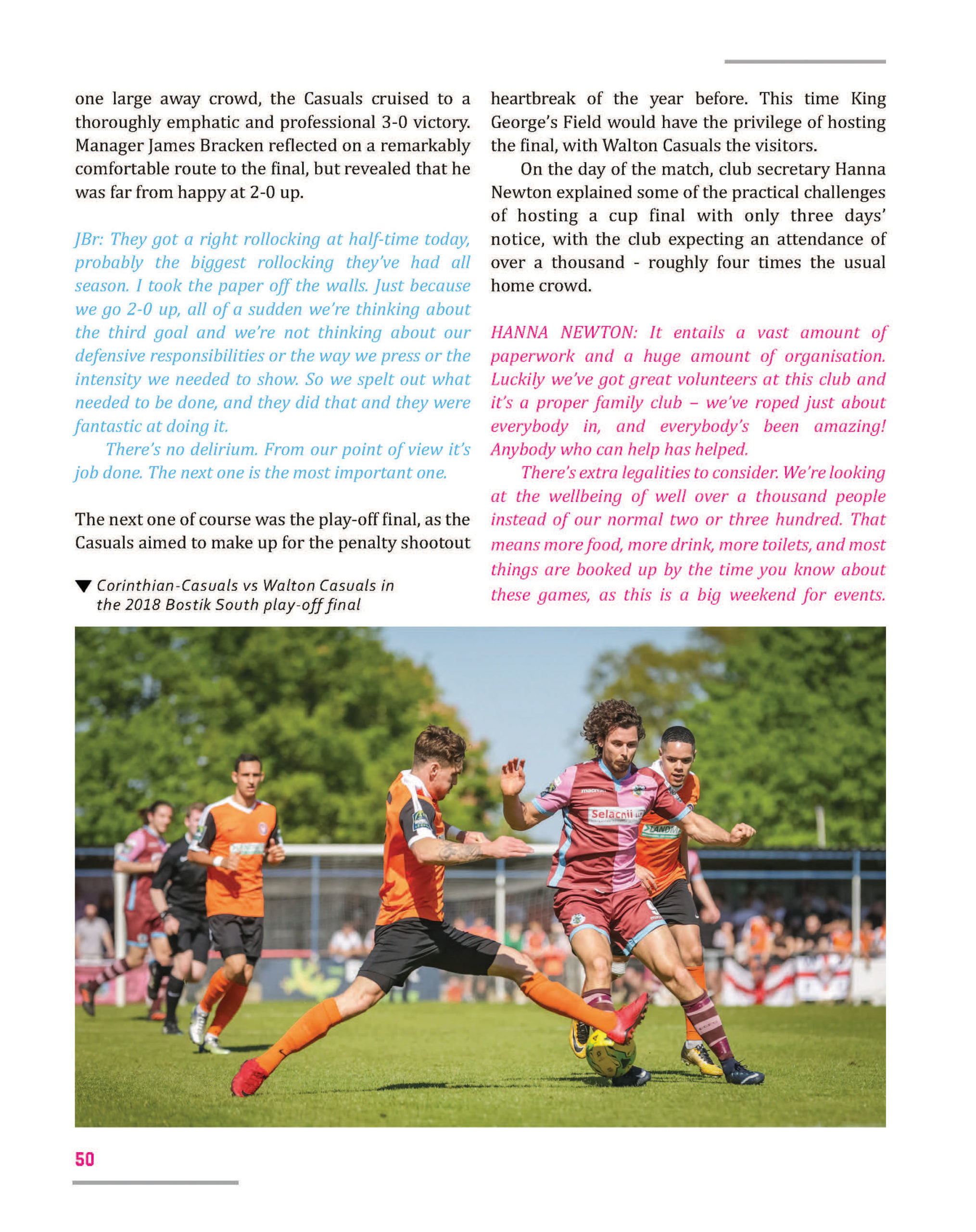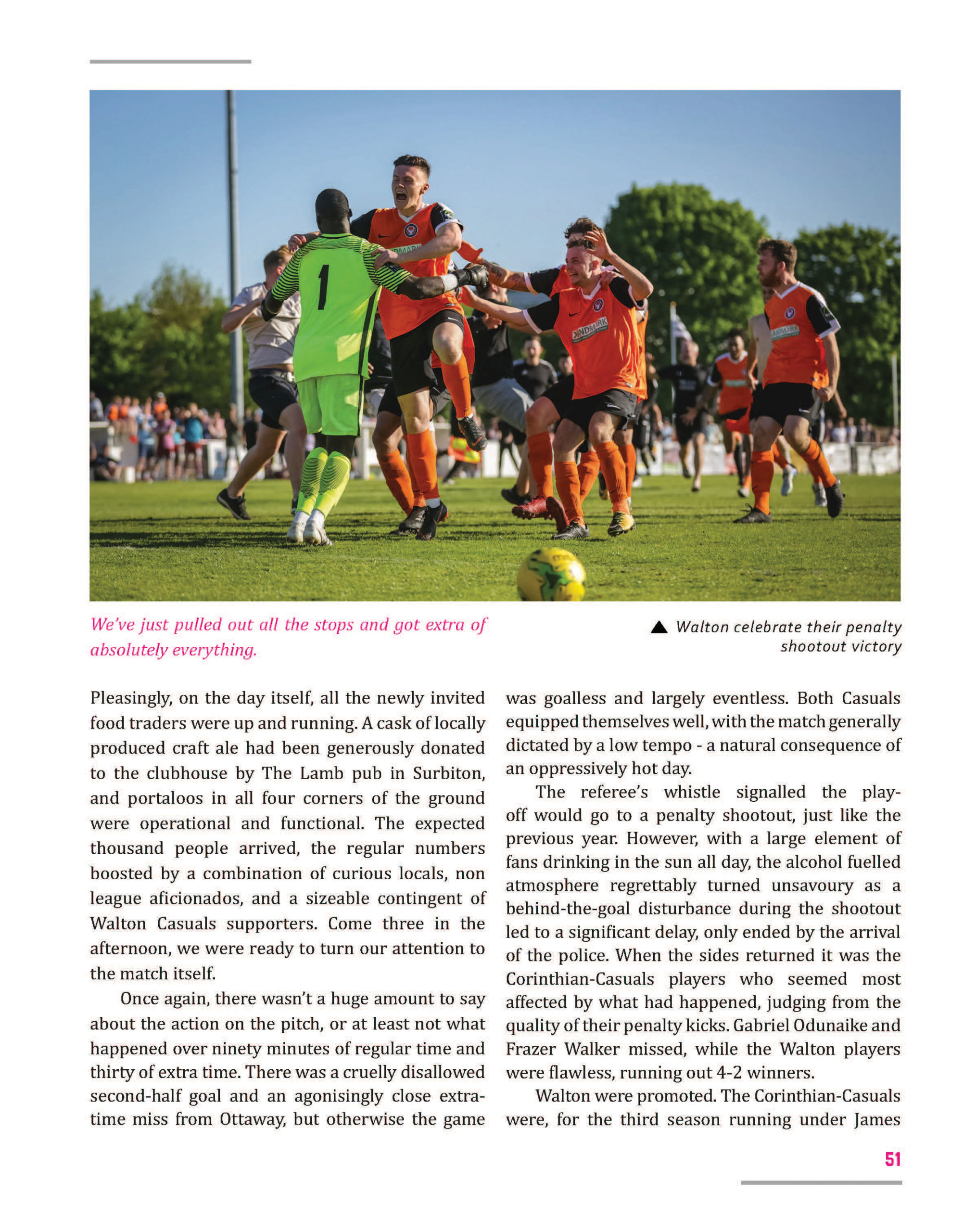 With a plethora of images that the authors wanted included in the book, Santhini and I created several spreads with collages, displaying two or three images on one page in an interesting and dynamic way that would draw the eye but, at the same time, not distract the reader from the text.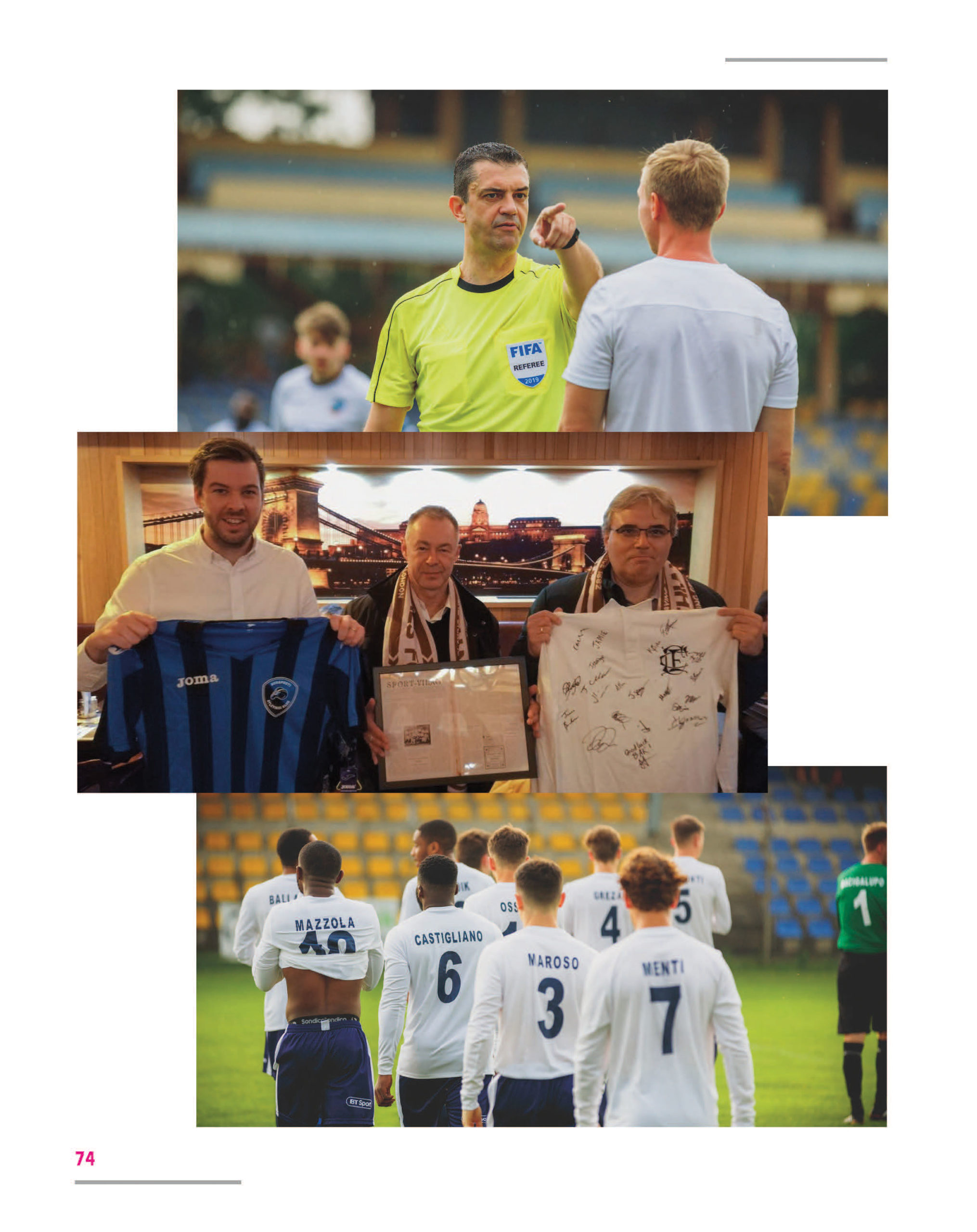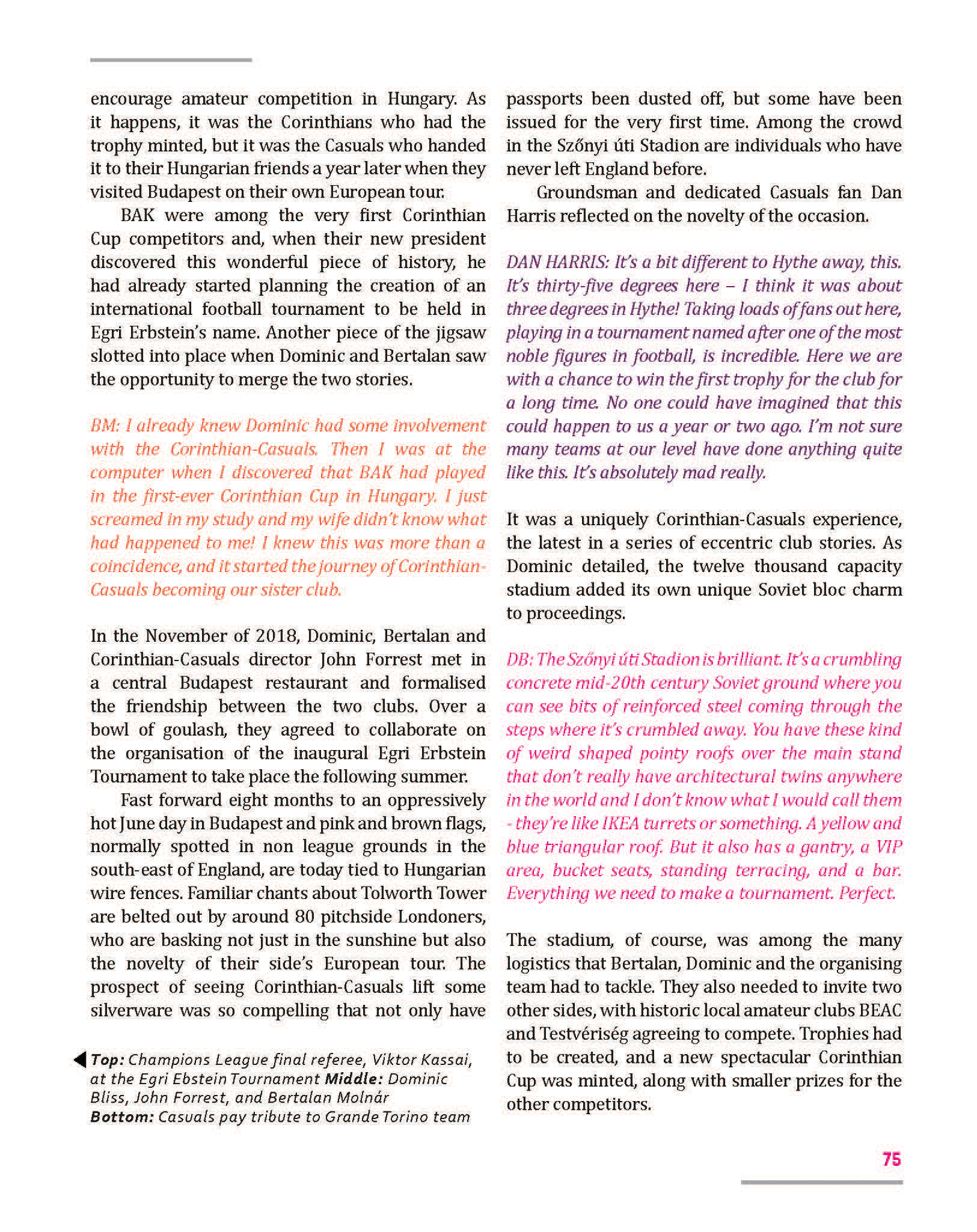 We went through numerous versions of the front cover, working closely with our authors to compromise on image selection and style. We agreed on an energetic photo of a Casuals player mid-kick, framed by ripped paper with a rich texture. For the title, we pulled the sharp, gritty display typography from the original podcast's logo. Below are just a few of our many cover evolutions: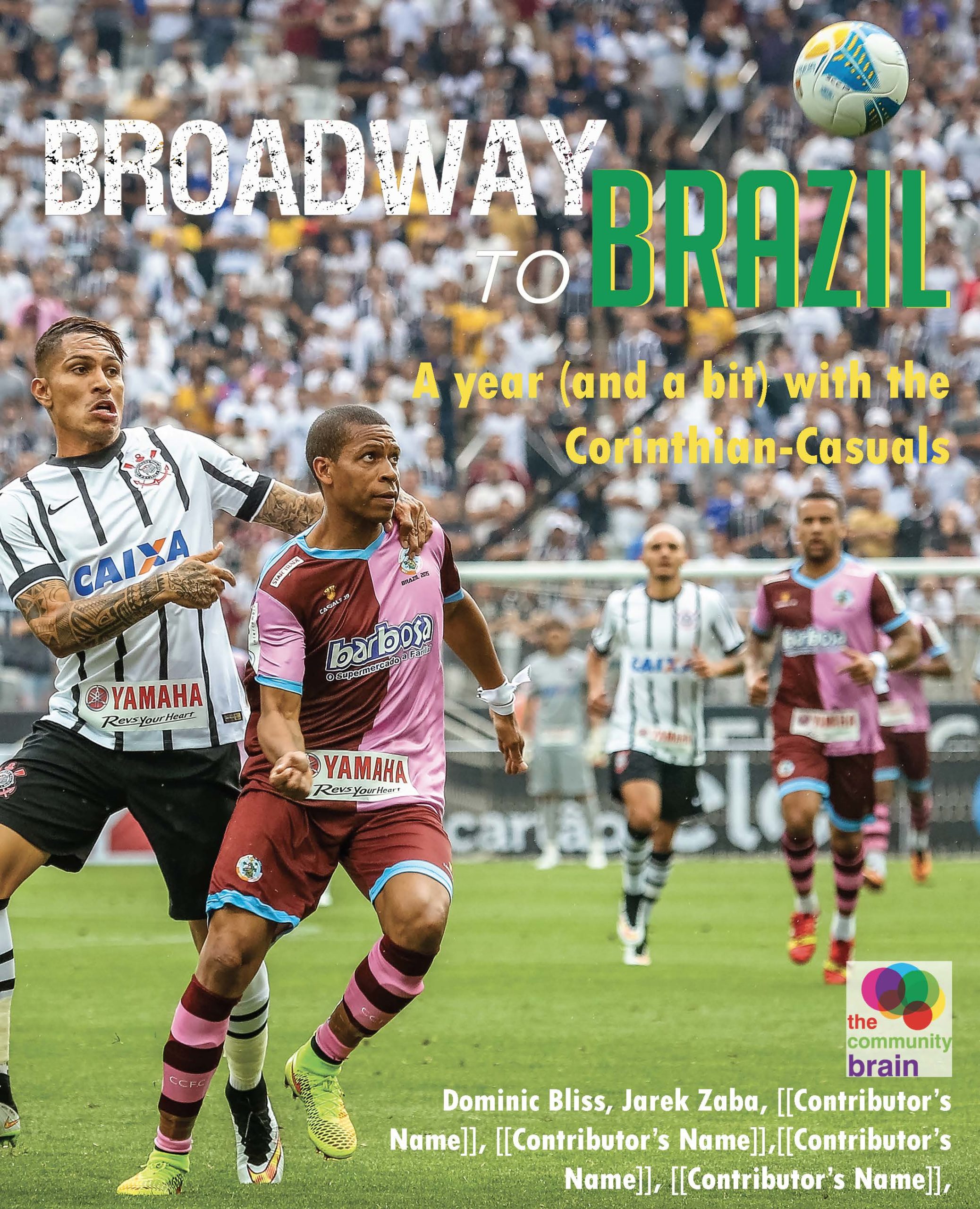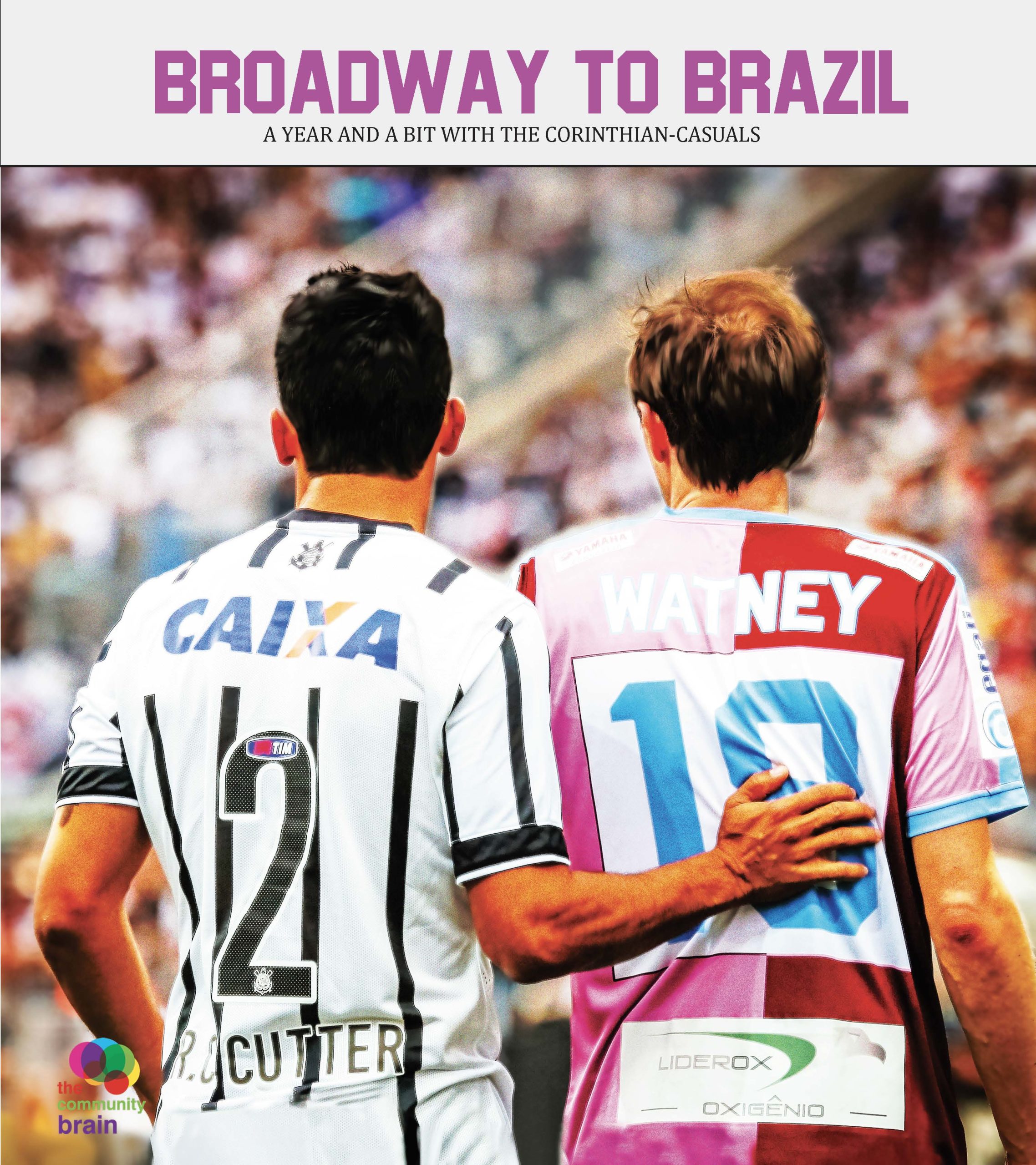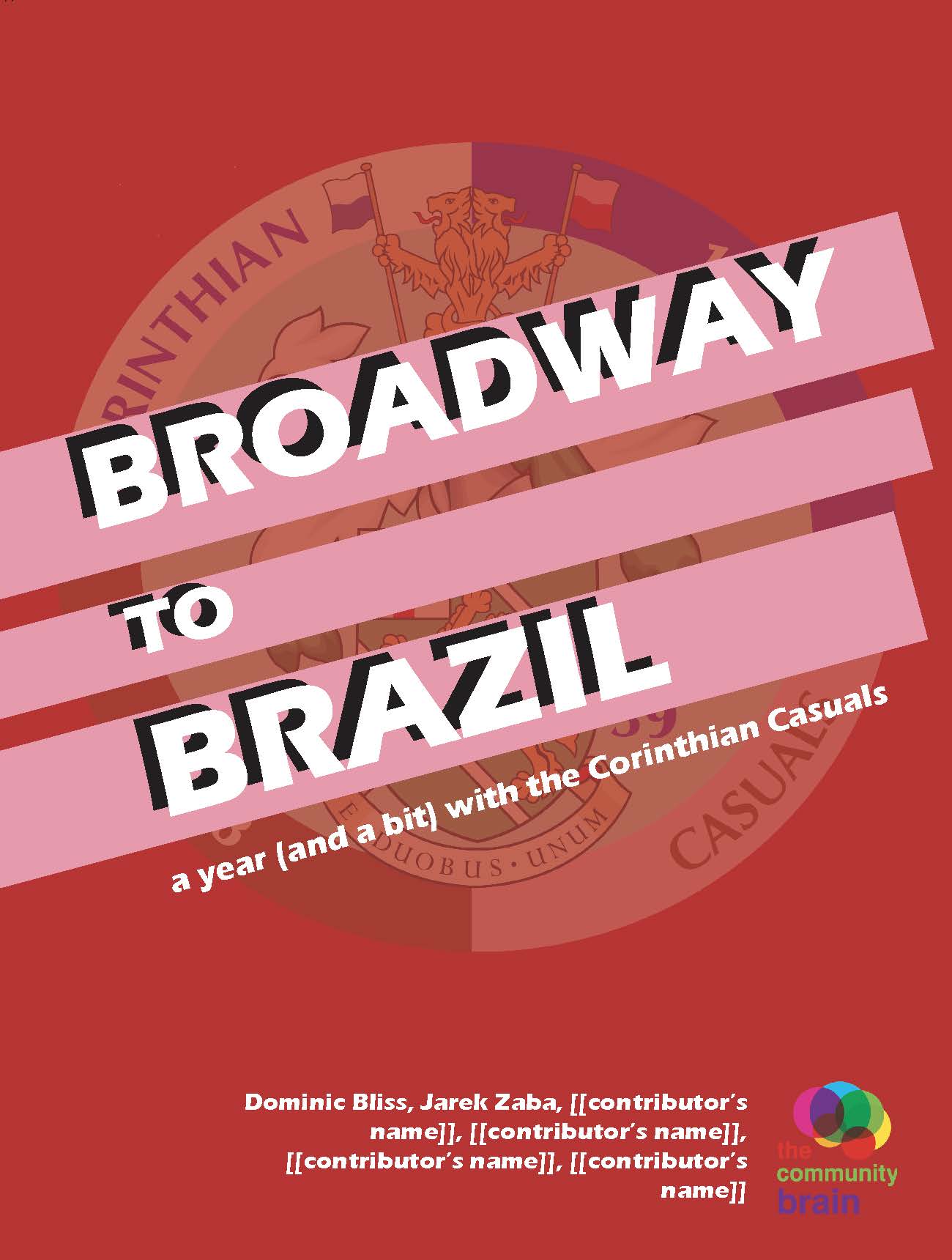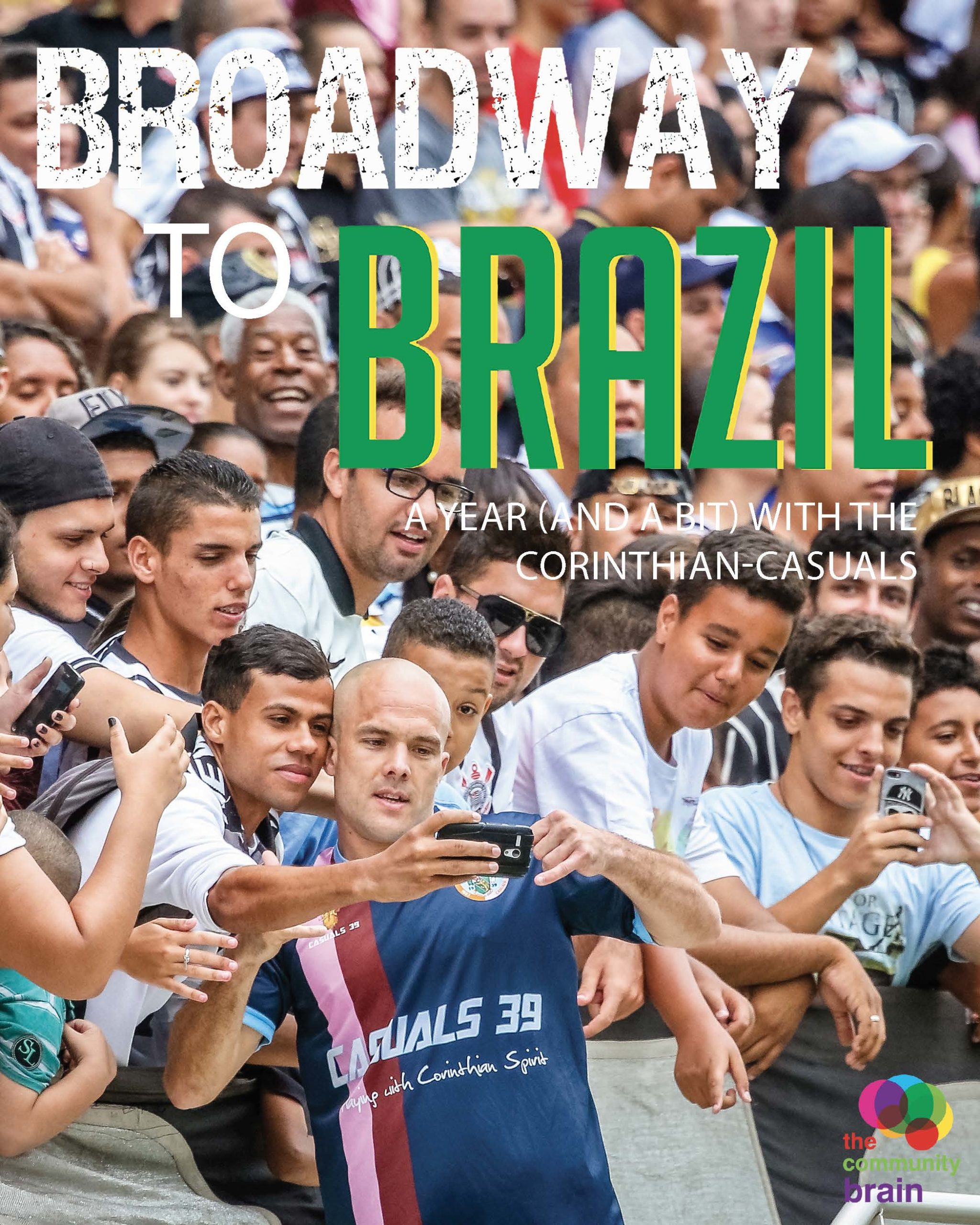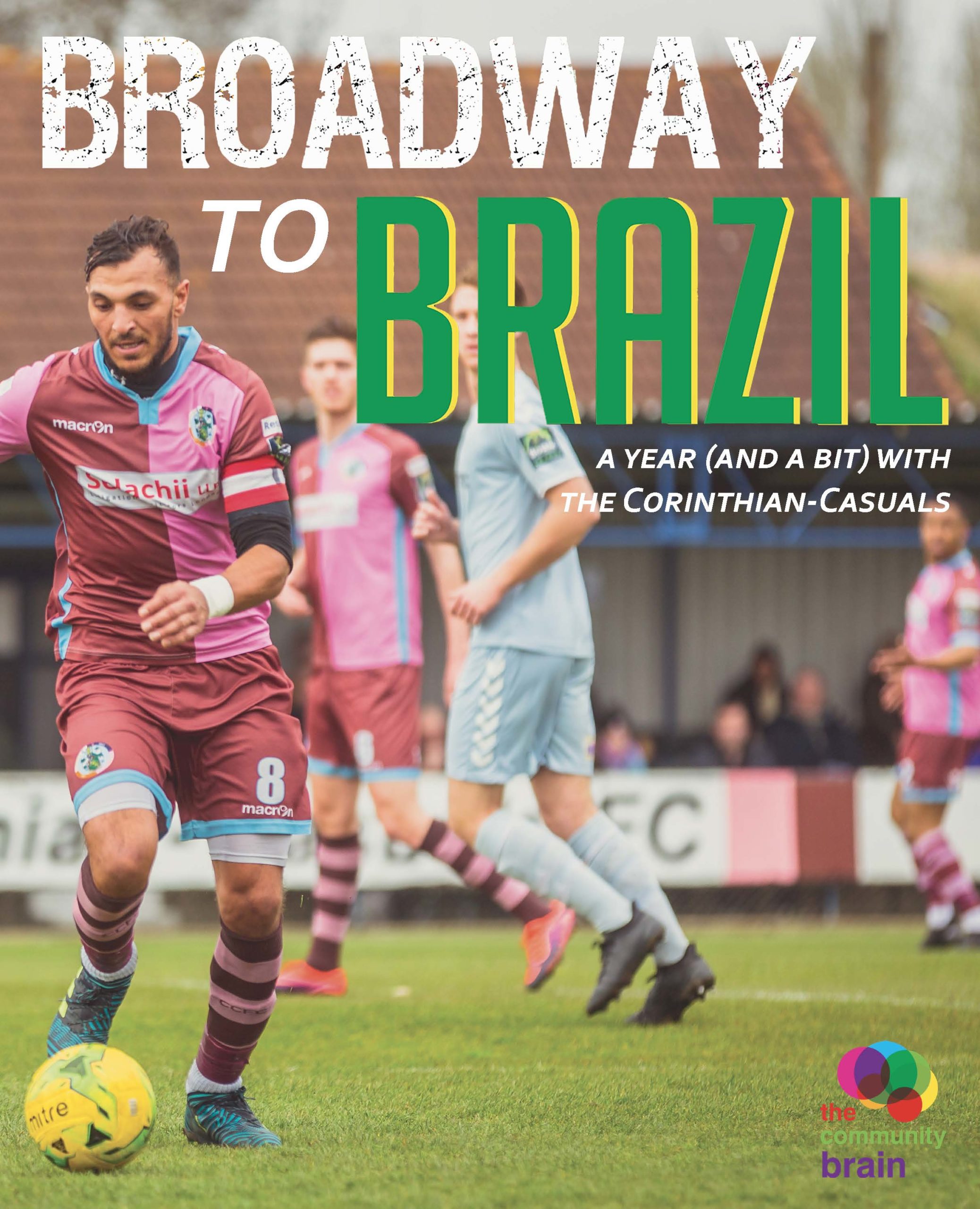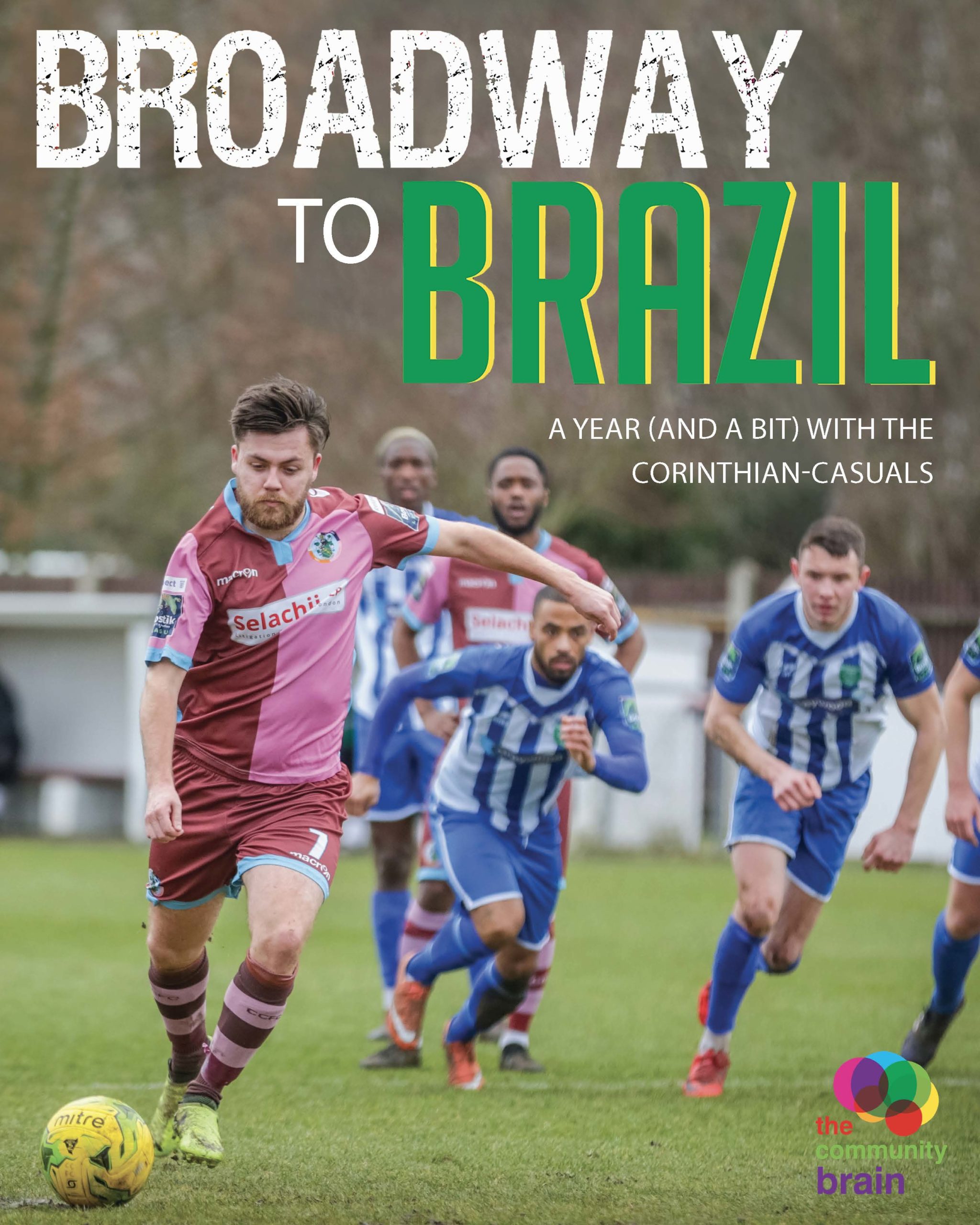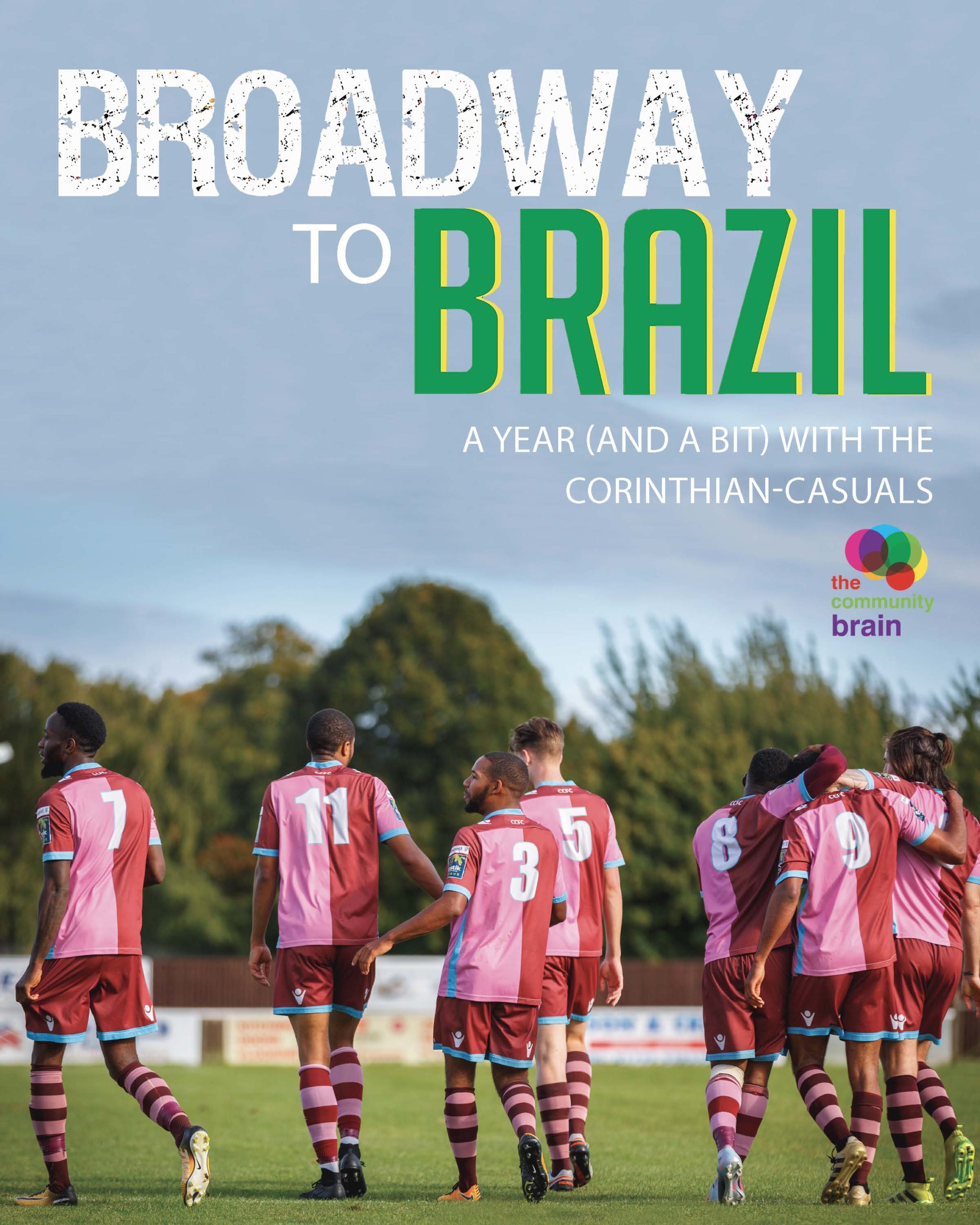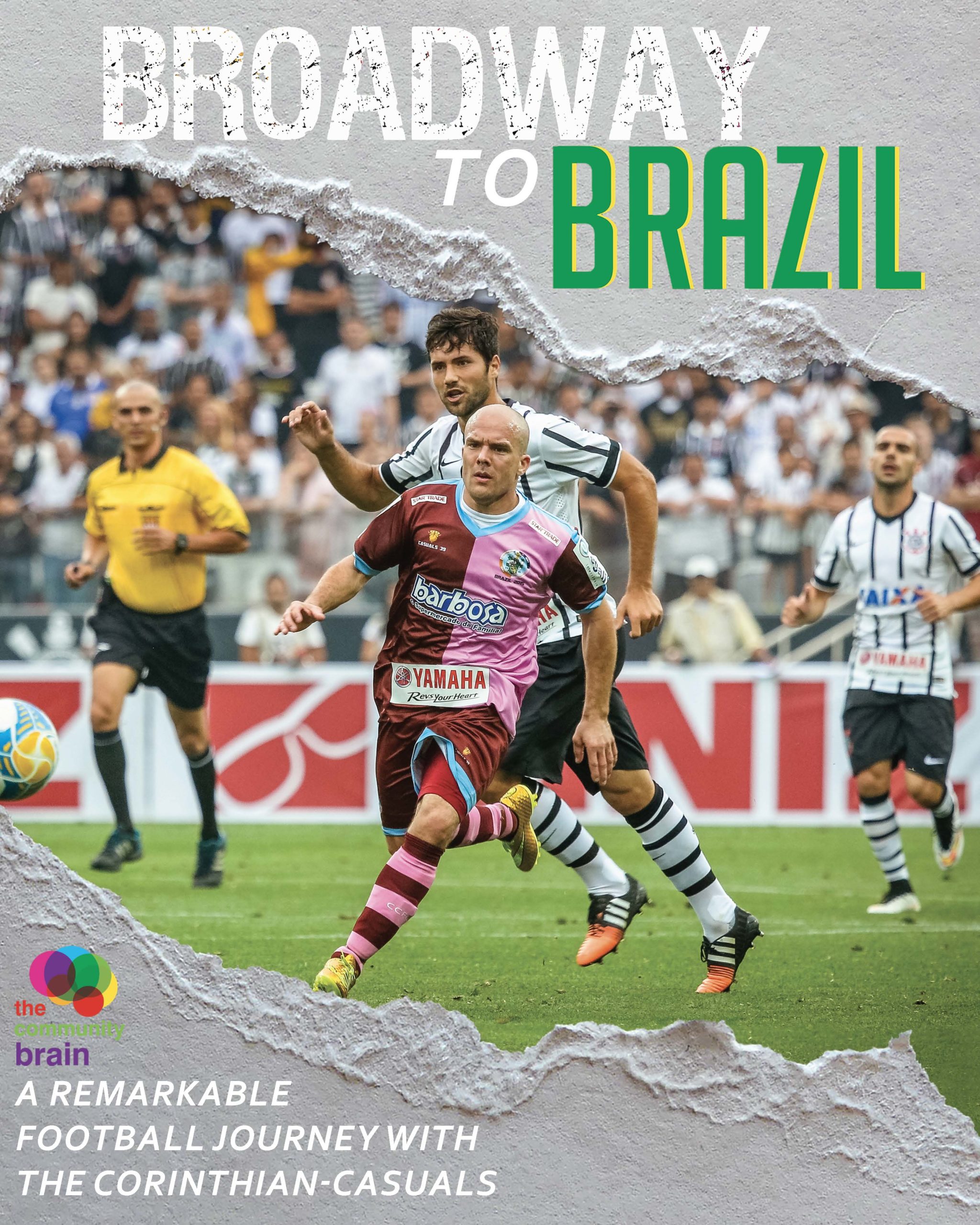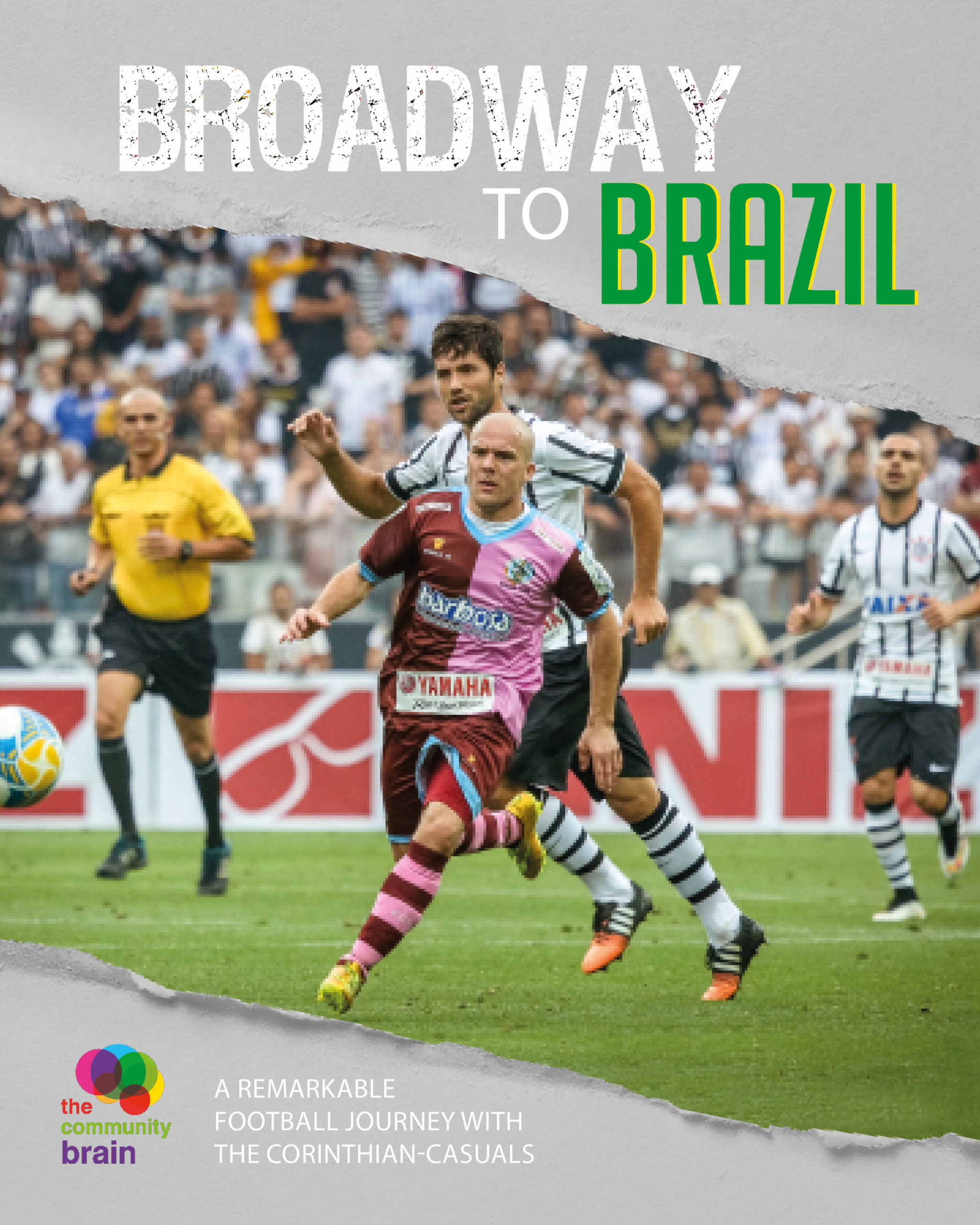 Working on this book helped me further strengthen my Adobe InDesign and Photoshop skills, and allowed me to experience the complete book design process, from sketching out basic layout ideas, to preparing final PDF files to be sent to the printer. I hope to further develop my design skills and experience working with illustrated books in the future, and put them to good use. Broadway to Brazil is available for purchase via Amazon.